A Renovation Timeline :: Part 1 :: June 2016
When the chance to be part of Downtown Rapid City arose in 2015, we did a collective fist pump and immediately began planning our big move.
Visitor Publishing (now Evergreen Media) was built on the premise that a thriving local business community is a vital component to the success of the greater Black Hills community; carrying out our mission in a historic building in the heart of the action was an opportunity we simply couldn't pass up.
Before our new space at 329 Main Street could be chic, we had to sort out a bit of shabby. Concrete floors were completely redone in some areas of the building, creating piles of debris and clouds of dust. Old exterior signage was removed with careful respect to the historic brick facade and broken windows were replaced with panes that complemented the existing glass – aged to perfection with a little more character than brand new glass offers.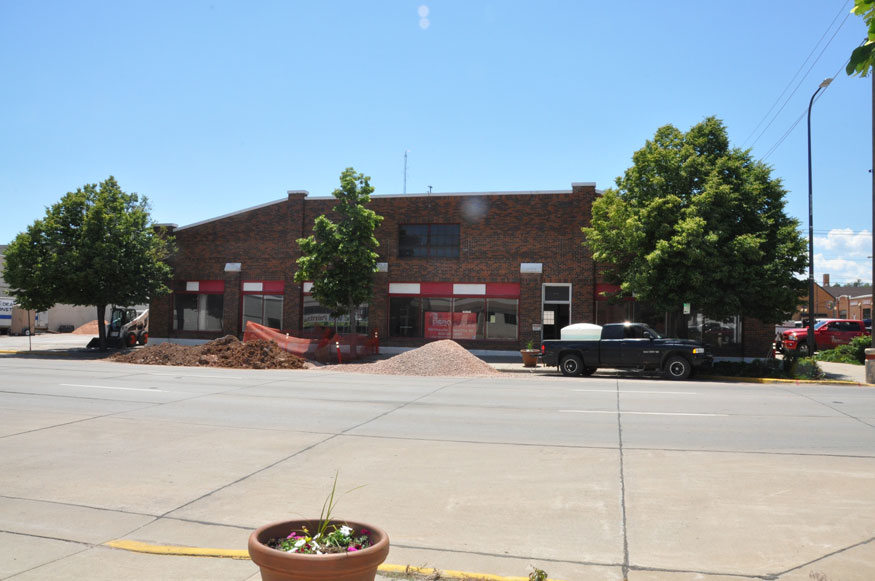 Our new neighbor didn't complain once during construction. We're thrilled to share the site with 23rd President of the United States – Benjamin Harrison. Harrison was the Centennial President, inaugurated 100 years after George Washington, and political service was in his roots. Many members of his family tree held political office, including his grandfather William Henry Harrison, ninth president of the United States.
We think Mr. Harrison would've enjoyed sharing the block with "Evergreen" Media. He loved the outdoors and was the pioneer of national forest reserves (now known as national forests). During his administration, Congress passed the Forest Reserve Act, granting presidential power to establish forest reserves. President Benjamin Harrison then set aside land in Wyoming to form the nation's first forest reserve. He used the act 17 times, setting land aside in Colorado (including Pikes Peak), Oregon, California, Washington, New Mexico Territory, Alaska Territory and Arizona Territory. He also opened our second, third and fourth national parks, including Sequoia National Park and Yosemite National Park.
Make sure you stop by Benjamin's bench to say, "Hello," when you drop by the office. We look forward to welcoming you to our new home!