Every summer, Evergreen has a tradition of welcoming a college intern to the team. The program has been a great success, providing interns interested in careers involving sales, marketing, design, photography, writing and more with an opportunity to gain some valuable real-world experience and establish a professional network. For the first time ever, we decided to expand the program this year, quadrupling the number of interns. Each has a different career interest, and all are excited for the opportunity to spend the summer learning various tools and tricks of the trade. They aren't full-time employees but are much more than minions, so we are calling them our EG Minis.
Without further ado, let's meet them!
Sophie Hartford
Sophie is our out-of-state intern, "on loan" from the University of Minnesota, but this Rapid City native knows the area well and her brother is currently attending high school at Stevens. Sophie is majoring in Strategic Communications, a career that encompasses three of her favorite interests: reading, writing, and marketing. Ideally, she would like to pursue a master's degree in Health Communications and eventually work for a big health conglomerate.
Sophie will be entering her junior year this fall and plans on graduating in May, 2021. She is working closely with Natasha in Sales to gain exposure in the field and acquire transferable skills. In her spare time, she enjoys surfboating at Pactola Reservoir and reading historical fiction.
Fun fact: Sophie holds a state track record for the 4×1 relay, set in her senior year of high school in 2017.
Hannah Peterson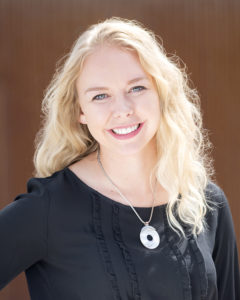 Hannah is a senior at Black Hills State University and has one semester to go before graduating in December. She is majoring in Mass Communications with an emphasis on Public Relations, so the opportunity to work closely with our Managing Director, Jenna Carda, this summer is proving invaluable. It took Hannah a little while to figure out exactly what she wanted to do; she was originally a pre-law student and also considered working in the medical industry, but admits, "I didn't want to get my hands dirty!"
Hannah is enjoying making connections and getting hands-on experience at Evergreen. She appreciates the creative freedom the internship allows and is surprised by how kind and welcoming everybody has been. In her spare time, she enjoys traveling, shopping, and journaling the old-fashioned way—with a pen and paper, every night.
Fun fact: Hannah can lick her elbow.
Sarah Richards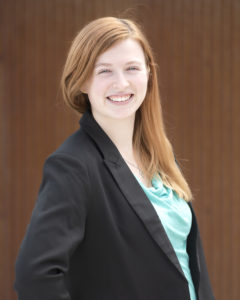 Sarah is another BHSU student; she is in pursuit of a Bachelor of Fine Arts in Photography and a minor in Journalism, and also working toward a Graphic Design certificate. She fell in love with photography in the 9th grade and regularly leafed through copies of National Geographic for inspiration. Her interests broadened with her education; she enjoyed English classes and is considering combining her passions for photography and writing into a photojournalism career.
Sarah is entering her junior year and expecting to graduate in the fall of 2020. She applied for the Evergreen internship to gain experience and would love to work for a magazine or publishing company someday. She is boosting her skills working with staff photographer Jesse and senior content writer Mark. In her spare time Sarah enjoys music—she plays saxophone and wants to learn guitar.
Fun fact:  Sarah despises water and would rather drink almost anything else.
Sydnee Dormann
If the name sounds familiar, it's because Sydnee was an intern for Evergreen in 2018. She enjoyed her experience so much last summer, coming back for another go-round was a no-brainer. "I believe in this company, what they are doing, and the direction they are headed," she says. She worked closely with John and Chris last year and is spending time learning from Mackenzie, Creative Services Coordinator, this time.
Sydnee is halfway through her senior year at Black Hills State University and will be graduating with a Bachelor of Arts in Graphic Design this December. Her experience at Evergreen has taught her that you don't have to move away to a big city in order to find a successful career in design; when you're with a good company, it doesn't matter where you're located.
Fun fact: Sydnee is skilled in doing hair and makeup and will often help friends and family look their best for special occasions.
Interested in learning more about opportunities with Evergreen Media? Click here!