Be honest—how long has it been since you've updated your headshot portrait? Are you showing up to meetings and people don't recognize you? That's probably a good sign you need a new photo.
The saying of "don't judge a book by its cover" is great in theory, but your headshot image is truly the first impression of you and your business. Whether you're showing up to a meeting with a new connection, or reconnecting on social media after a networking event, photos trigger immediate recognition.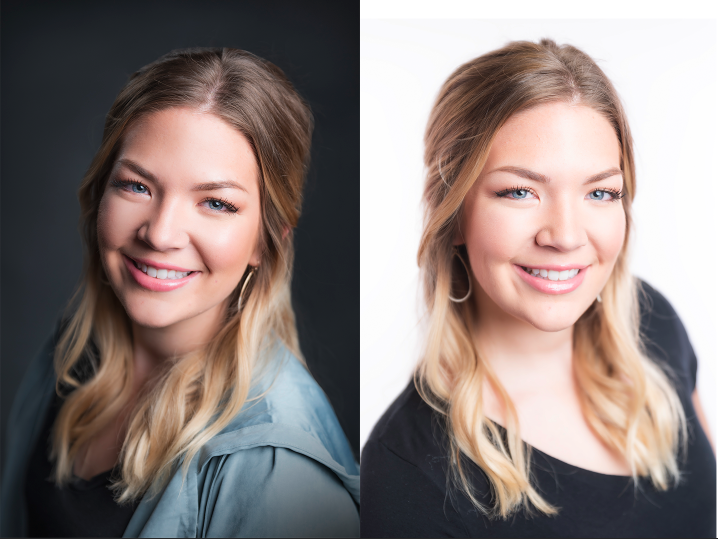 "If you want to be taken seriously in your industry then a professional headshot is a must," says Jesse Brown Nelson, our staff photographer at Evergreen Media. "This portrait image shows potential clients you are a true expert resource that is willing to take that extra step."
Where Should you use a Headshot? 
Headshots are important for a business professional, but maybe you're second-guessing the expense. In today's online world, you really can get a lot of mileage out of one picture. Here are just a few places you can use your headshot:
Facebook business page and personal profile
LinkedIn profile
Personal or business website
Business cards
Email signatures
Advertisements
When potential clients visit your website or media page, you want to stand out from the crowd. Having a professional headshot will make you look the part. Put down the selfie-stick, turn off the snapchat filter, and book a session with a photographer. A professional will have the camera and lighting equipment to make you look great, but also be able to offer digital editing for any small touchups like a hair out of place or a piece of lint on your blazer. The investment is truly worth the time and money!
Here at Evergreen Media, we offer a full range of headshot options, from individuals here in our studio to group sessions at your business. Click below to see our package offerings and book your session today.

Headshot Quick Tips
Choose clothes that fit well but comfortably, and don't wear makeup or accessories that you wouldn't wear on a normal work day. Now is not the time to dress super formal if your daily wear is business casual, and vice versa. Remember this headshot can be used on multiple social media platforms, and through the whole year. Avoid anything seasonal, such as holiday shirts. You should focus on solid colors or muted patterns and reserved accessories—what you're wearing shouldn't overpower your face, since that is what you want to be remembered.
For more tricks, check out our full list of tips for a good headshot. Remember the most important thing is to be comfortable because when you feel good, you look good!