Black Hills Parent is one of our favorite titles. Not only are there amazing stories of amazing kids and families doing some pretty cool things around the Black Hills and beyond, our readers are THE BEST.
Each quarter, we distribute 10,000 copies around the Black Hills and to mailboxes throughout multiple communities. This full-size, full-color, fun magazine is an upbeat guide for parents and families calling western South Dakota home.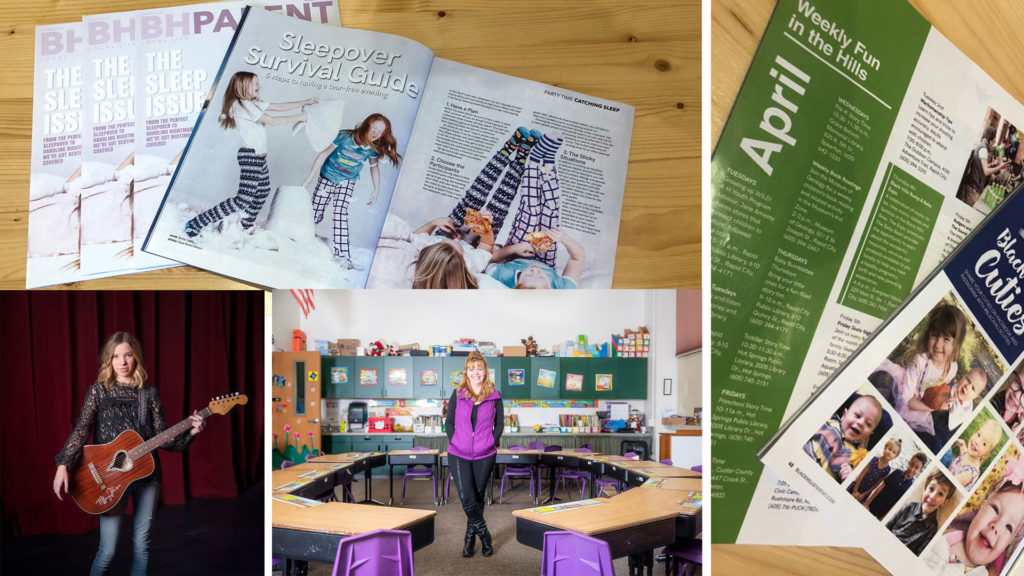 This issue is all about bed time. From slumber parties and nightmares, to handling weather anxiety – we've got tips and tricks from local professionals that will help you catch some Zs.
Each spring, we also announce the top 5 Teachers of Excellence of the year. Supported by the Denny Menholt Auto Group, we feature these teachers in print, as well as presenting them with an apple award in front of their classes and schools.
Thank you to all of our collaborators, contributors, and most of all – our advertising partners. Without you, Black Hills Parent wouldn't be nearly as awesome as it is.